" Thank you so much for your willingness to help and for exceeding our expectations. The pool has already proven to enrich our home life."
"Every time we walk out our back door and see our pool it takes our breath away."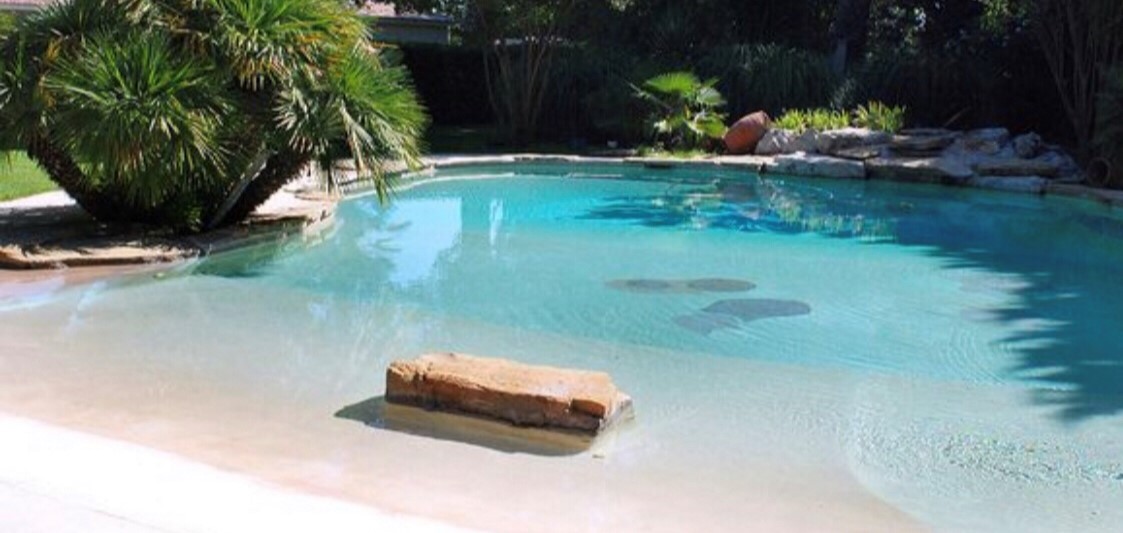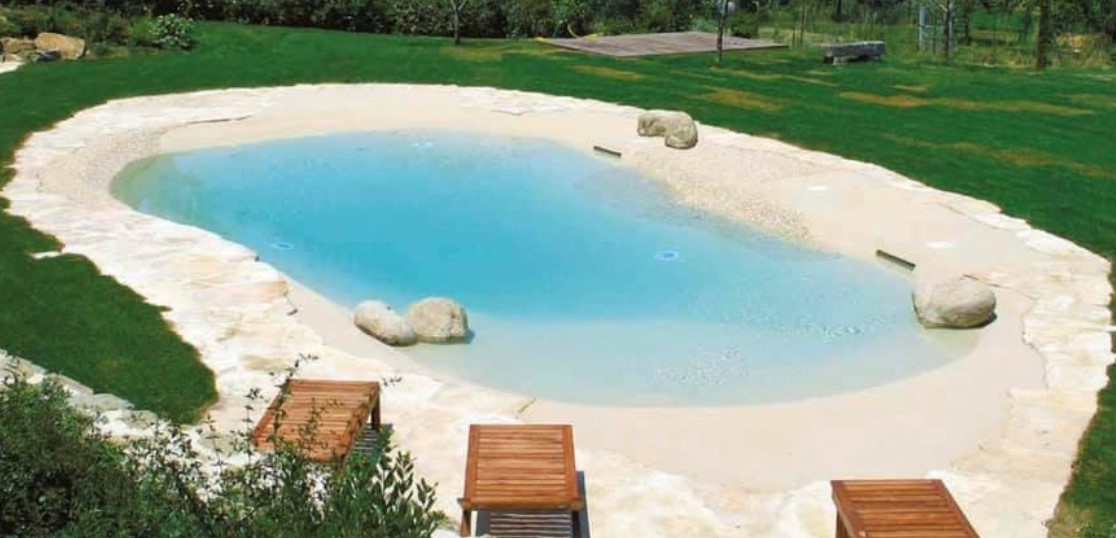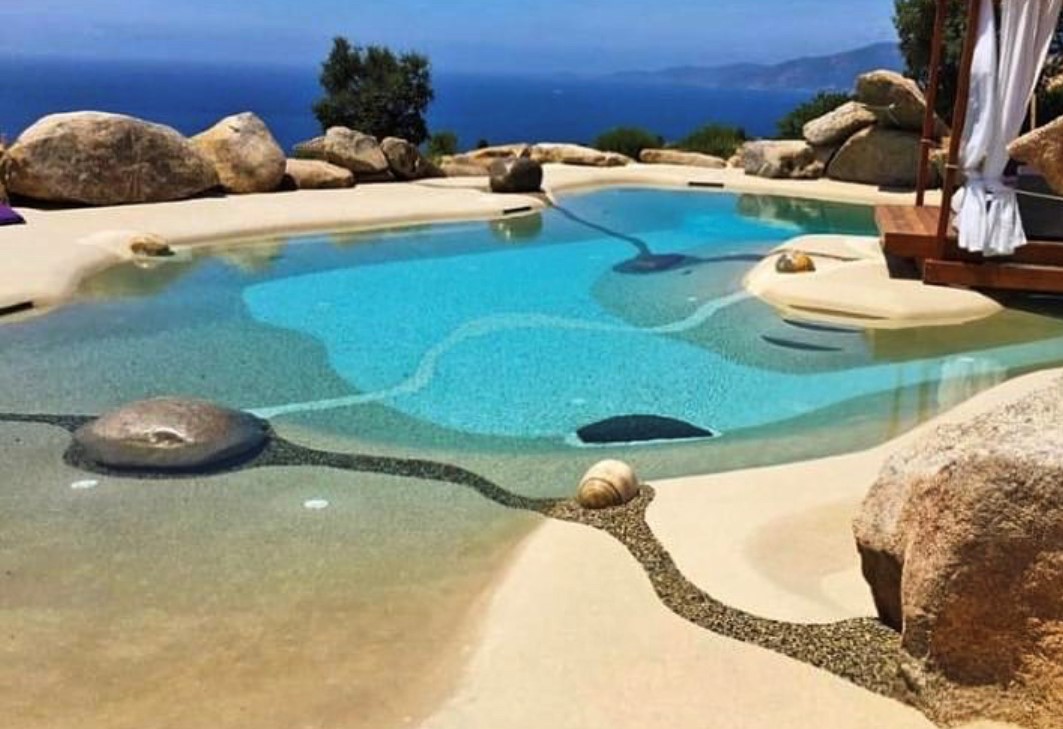 Looking for that natural look in your backyard?  Do you want something different from your neighbors?  Something special and unique?  Well, look no further than a Biodesign pool!  Biodesign Pools feature natural granulated sand and stones formulated from beaches around the world to create a gorgeous beach-like feel and look!  This swimming pool can be customized in ways a gunite pool just cannot; with real seamless beach entries, tailor-made benches with hydromassage technology, and even interior lounge seating areas shaped to fit only you!  Other options include interior "sand" color to resemble that desert island getaway of your dreams, as well as stone accents throughout the vessel for breathtaking views all around!!!  Additional benefits of a Biodesign Pool include quick installation and no use of concrete!
Need a vacation from the ordinary?  Check our Biodesign Swimming Pools today and let yourself bring paradise home!  
Call us for more information or for a pool tour today!
Biodesign beach pools are extremely comfortable and customized with modular kits. This personalization is created with the inclusion of a series of elite features from beaches for shoreline relaxation and sunbathing.
These pools are excellent choices for your home and extended patios.
Biodesign beach sculpted pools blends into the landscaping and stay beautiful all year round. It can be customized with beaches, hydro massage seating, and chaise lounges to meet your individual needs.
We use marble and quartz material that replicate the colors of the world's most beautiful beaches.